The Korean Skin Care Craze
Are you prepared to embark on an adventure that will leave your skin shining, luminous, and completely radiant? Prepare to be immersed in the enthralling world of Korean serums, where vital components work their magic and star ratings direct you to the serum of your dreams.
What is the difference between Serums and Moisturizers?
A serum is a lightweight and highly concentrated skincare product that contains a potent blend of active ingredients. It is formulated to penetrate deep into the skin and address specific skincare concerns. Serums come in various types, such as hydrating serums, brightening serums, anti-aging serums, and more. Here are the key characteristics and benefits of using a serum.
On the other hand, a moisturizer is a skincare product that hydrates and nourishes the skin. It helps to restore and maintain the skin's moisture barrier, preventing water loss and keeping the skin hydrated and plump. Here are the key characteristics and benefits of using a moisturizer.
Do keep in mind that incorporating both a serum and a moisturizer into your skincare routine can provide comprehensive care for your skin. Serums target specific concerns, while moisturizers provide essential hydration and protection. Customize your routine based on your skin's needs and enjoy the benefits of both products for healthy, radiant skin.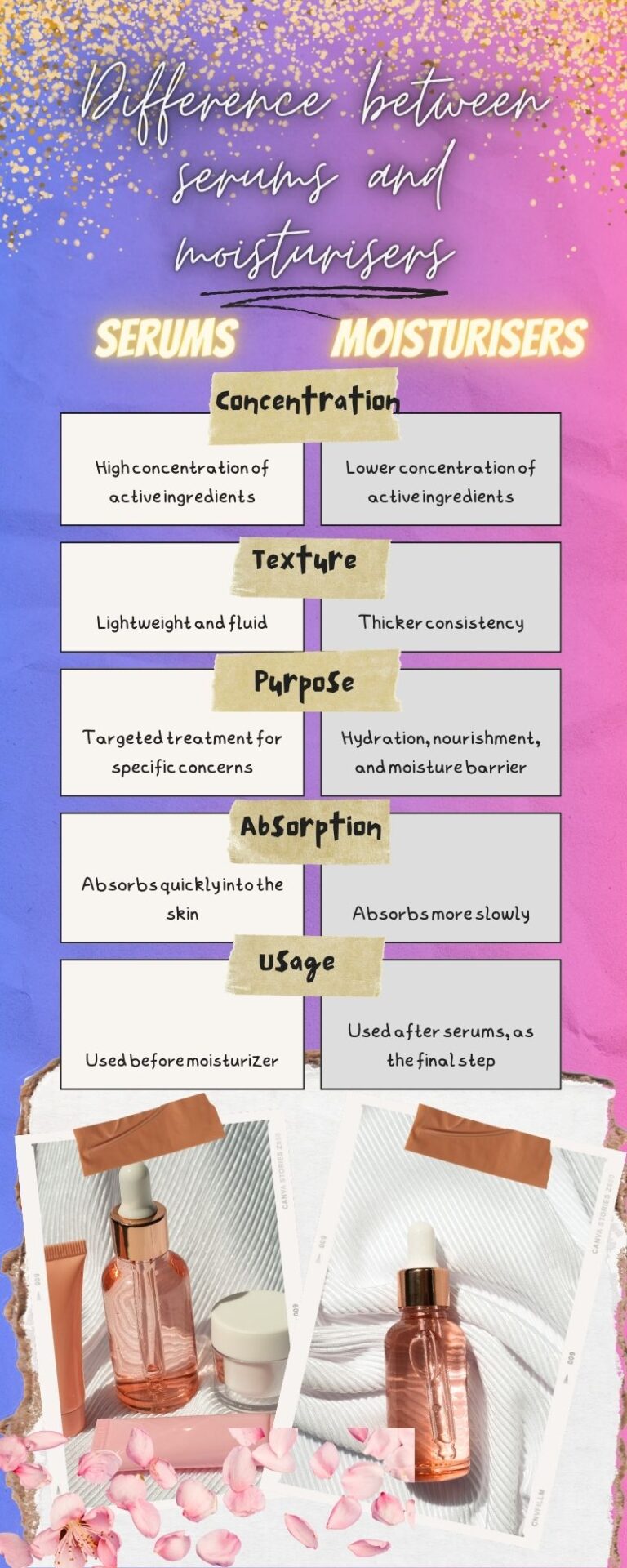 Our Recommended Korean Toners for Different Skin Types
As an Amazon Associate I earn from qualifying purchases.
1.Dry Skin / Dehydrated Skin
Laneige New Water Bank Moisture Essence is packed with Green Mineral Water and Hydro Ionized Water, this serum floods your skin with hydration, leaving it plump, revitalized, and ready to take on the world. Say goodbye to dry patches and hello to a dewy, radiant complexion!
2. Dull / Uneven Skintone
Are you ready to unleash your skin's inner glow? Enter the Some By Mi Galactomyces Pure Vitamin C Glow Serum, the ultimate brightening wizard! Infused with Galactomyces Ferment Filtrate and Vitamin C, this serum works its magic to fade dark spots, even out skin tone, and impart a youthful radiance. Get ready to dazzle the world with your newfound luminosity!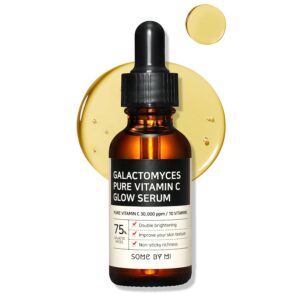 They say age is just a number, and the Innisfree Jeju Orchid Enriched Serum is here to prove it! Enriched with the powerful Jeju Orchid Extract, this serum defies time, boosting skin elasticity, reducing the appearance of wrinkles, and restoring a youthful glow. Embrace your age with confidence, knowing that this serum is your secret weapon in the battle against aging.
For those moments when your skin feels like it's throwing a tantrum, turn to the Klairs Midnight Blue Youth Activating Drop, the calming connoisseur. With a blend of EGF and Centella Asiatica Extract, this serum soothes irritation, reduces redness, and strengthens the skin barrier. It's like a gentle lullaby for your skin, lulling it into a state of serenity and balance.
Prepare to be amazed by the transformative powers of snail mucin! Yes, you read that right. The COSRX Advanced Snail 96 Mucin Power Essence is a firming maestro, enriched with snail mucin to hydrate, plump, and restore vitality to your skin. Regardless of your skin type, this serum will work its magic, leaving you with a supple, radiant complexion.
The above star ratings is subjective and may differ based on your own research.
| Serum | Key Ingredient | Skin Type | Read More |
| --- | --- | --- | --- |
| Laneige Water Moisture Essence | Green Mineral Water, Hydro Ionized Water | | |
| Some By Mi Galactomyces Pure Vitamin C Glow Serum | Galactomyces Ferment Filtrate, Vitamin C | | |
| Innisfree Jeju Orchid Enriched Essence | | | |
| Klairs Midnight Blue Youth Activating Drop | EGF (Epidermal Growth Factor), Centella Asiatica Extrac | | |
| COSRX Advanced Snail 96 Mucin Power Essence | | | |
These serums represent some of the most popular and effective options in the market, each catering to specific skin concerns and types. Remember to choose a serum based on your skin's needs and consult with a dermatologist if you have any specific concerns or conditions.
Determine Your Skin Type Here
You are
just the way you are!.Embrace it!