Foundations are cosmetic products that are used to even out the skin tone, cover blemishes and imperfections, and create a smooth, even base for the rest of your makeup.
There are several types of foundations, including liquid, cream, powder, and stick. The type of foundation you choose will depend on your skin type, personal preferences, and the coverage you want.
It's important to choose a foundation that matches your skin tone and undertones, as well as your skin type. For example, if you have oily skin, you might want to opt for a matte finish, while those with dry skin might prefer a more moisturizing formula.
It's important to note that foundation should be used in moderation and should not be used to cover up or hide your skin. Instead, it should be used to enhance your natural beauty and create a flawless finish.
There are various types of makeup foundations available, and each one has its unique features and benefits. In this write-up, we will discuss the different types of foundations for makeup in detail.
Liquid Foundations:
Liquid foundations are the most popular type of foundation used in makeup. They come in a wide range of shades, textures, and finishes, making it easy to find the perfect match for your skin type and tone. Liquid foundations are great for creating a smooth and even complexion, and they provide medium to full coverage. They are suitable for all skin types, but oily skin types should look for oil-free formulations.
Cream Foundations:
Cream foundations are thicker and heavier than liquid foundations. They are ideal for people with dry or mature skin, as they provide intense hydration and full coverage. Cream foundations come in a wide range of shades and finishes, and they are easy to apply with a brush or sponge. They can also be used as a concealer for blemishes and dark spots.
Powder Foundations: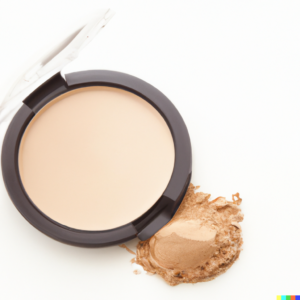 Powder foundations are perfect for people with oily or combination skin types. They come in a compact or loose powder form, and they provide a matte finish. Powder foundations are easy to apply, and they provide light to medium coverage. They are also great for touch-ups throughout the day, as they absorb excess oil and prevent shine.
Stick Foundations:
Stick foundations are a newer type of foundation that has gained popularity in recent years. They come in a solid stick form, and they provide a quick and easy way to apply foundation. Stick foundations are great for people on-the-go, as they are portable and mess-free. They provide medium to full coverage and are suitable for all skin types.
Mineral Foundations: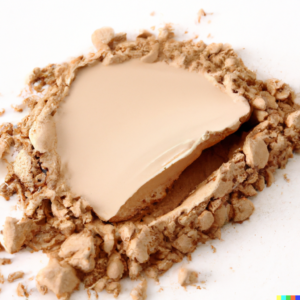 Mineral foundations are made from natural minerals, such as titanium dioxide, zinc oxide, and iron oxide. They are free from preservatives, fragrances, and other chemicals, making them ideal for people with sensitive skin. Mineral foundations come in a loose powder form, and they provide a natural and sheer coverage. They are also great for people who prefer a more natural makeup look.
Disclaimer :As an Amazon Associate I earn from qualifying purchases.
My skin type : Combination skin. My T-zones are fairly oily.
My Foundation references :
MAC Studio Fix – NC35
Hourglass Ambient Soft Glow – 7
NARS Soft Matte Complete Foundation – Punjab
Hourglass Vanish Seamless Finish Foundation Stick – Light medium, neutral undertone
Hudabeauty GloWish Multi Dew Skin Tint – Medium
##Some of the foundation shades are lighter and some are darker. I will contour or highlight depending on the shade of my foundation.
Giorgio Armani Power Fabric+ Ultra Longwear Weightless Matte Foundation – 5
Estee Lauder Double Wear Stay-in Place Makeup SPF10 – pure beige
it COSMETICS Your Skin But Better CC+ Cream – medium
Hudabeauty #Fauxfilter -Tres Leches
KVD Beauty Good Apple Skin-Perfecting Foundation Balm – Tan 057
Too Faced Peach Perfect Comfort Matte Foundation – Warm Beige
Giorgio Armani Power Fabric+ Ultra Longwear Weightless Matte Foundation
The newly formulated Power Fabric+ Foundation by Giorgio Armani now offers even longer-lasting coverage and comfortable results. The foundation's high concentration of pigments helps deliver a perfect coverage with a fluid-to-powder texture, and it is formulated with longwear technology to offer a 24-hour comfortable wear, creating the perfect canvas.

Suitable for all skin types, especially oily

Ultra lightweight liquid formula with full coverage

Velvet matte finish; Long-wear formula that melts into the skin and effectively blurs imperfections

 SPF 20
My Thoughts
Giorgio Armani Power Fabric+ Ultra Longwear Weightless Matte Foundation is a high-end foundation product by the luxury fashion brand Giorgio Armani. This foundation claims to have a weightless, matte finish while providing long-lasting coverage. It is marketed as a solution for those looking for a flawless complexion with a natural look,
In my opinion, it really lived up to my expectations. Be warned that this has a matte finish so it might accentuate dry skin and clogged pores. Overall, I loved it!
Estee Lauder Double Wear Stay-in Place Makeup SPF10
Oil-Free, Matte Formula, Oil Control
 lasts up to 24 hours
Lasts  through heat, humidity, and nonstop activity
Waterproof foundation
Unifies uneven skin tone
covers imperfections
Medium to full coverage
No touch-ups needed
Over 55 shade
Natural fresh look
SPF 10
My Thoughts
This foundation, in my opinion, is the OG matte foundation. I used this many years ago and it covered all my flaws. It is very matte when first applied but unfortunately it did not control the oil for long and oil stated seeping through my pores after about 8 to 9 hours. 
Generally, I have combination  skin and especially in the humid weather but it definitely is one of my favourite matte foundation.
it COSMETICS Your Skin But Better CC+ Cream
AWARD-WINNING CC+ CREAM – Your Skin But Better CC+ Cream works beautifully as your full-coverage foundation, hydrating serum and SPF 50+ mineral sunscreen. And it's now the #1 Prestige SPF Foundation in the U.S.!

INSTANT COMPLEXION PERFECTION – This full-coverage foundation reduces the appearance of acne scarring, wrinkles, redness, dark circles under eyes & large pores—all while giving you a luminous, supple, flawless-looking complexion.

MULTITASKING BEAUTY MIRACLE – Our all-in-one makeup provides clinically tested hydration while diffusing the look of skin imperfections for flawless-looking coverage that won't crease.

SPF 50
My Thoughts
This cult favourite was quite a surprise to me. It is marketed as a CC cream but delivered like a foundation.
 
The main reason I got this was because it was labelled SPF 50. This was a sunscreen and foundation in one !Why not? 
Another draw – It is packed with good-for-the-skin ingredients like hyaluronic acid, niacinamide, and collagen, it felt like an extra dose of skincare and hydration in my makeup.
Unlike other CC and
BB creams
, this one offers a substantial amount of coverage. It was light weight and gave me a dewy finish. The other plus point was that it did not oxidise and was buildable.Loved it!
Drug store makeup that is worth the money and will not break the bank!
e.l.f. Flawless Finish Foundation
Maybelline Superstay Full Coverage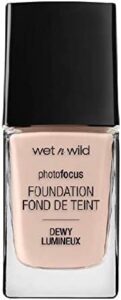 Wet n Wild Photo Focus Dewy Liquid Foundation Makeup
L'Oreal Paris Makeup True Match Super-Blendable Liquid Foundation
Share with us your favourite foundations. Comment below.