Flawless looks start with avoiding the mistakes!
I remember my early days of experimenting with makeup and skincare, and I cringe when I think about some of the mistakes I made. I used to apply too much foundation, thinking it would give me a flawless look, but instead, it made me look cakey and unnatural.
I also used to skip sunscreen, thinking it was unnecessary, but later realized it was causing sun damage and premature aging.
Over time, I learned from my mistakes and started refining my beauty routine. I began by experimenting with different products and techniques, and I discovered that less is often more when it comes to makeup. I started using lighter coverage foundations and focusing more on skincare to achieve a natural-looking glow.
I also learned to pay more attention to my skin's hydration needs, using moisturizers and face oils regularly to keep my skin plump and radiant. And I realized the importance of sunscreen in preventing sun damage, so I started using it every day, rain or shine.
As I continued to refine my beauty routine, I began to embrace my unique features instead of trying to fit into beauty standards. I discovered the beauty of natural brows, which frames my face beautifully, and the confidence that comes with wearing a bold lip.
Through my journey of making beauty mistakes and refining them, I gained a deeper understanding of self-care and the importance of taking care of myself. I realized that beauty is not just about looking good but also feeling good. And while I still make mistakes from time to time, I now approach my beauty routine with a more mindful and patient attitude, knowing that refining it takes time and effort.
My journey is a reminder that making beauty mistakes is a part of the learning process. With patience, an open mind, and a willingness to experiment, we can refine our routine and find what works best for us, leading to a more confident and polished look.
As the saying goes, "Beauty lies in the eyes of the beholder." However, there are some common beauty mistakes that most of us tend to make without even realizing it(guilty as charged).These mistakes can make or break our overall appearance, and sometimes, they can even affect our confidence levels. In this blog, we are going to discuss 17 beauty mistakes that you need to avoid. So, grab a cup of coffee and read on.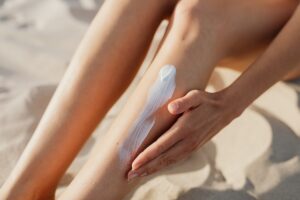 Let's start with the most important beauty mistake – not using sunscreen. Sun damage is one of the main causes of premature aging, so it's essential to protect your skin with a broad-spectrum sunscreen with an SPF of at least 30. Apply it every day, even on cloudy days.
2. Over-tweezing eyebrows
Gone are the days of pencil-thin eyebrows. It's time to embrace fuller brows. Over-tweezing can damage hair follicles, resulting in sparse brows. So, put down those tweezers and let them grow.
3. Wearing Too Much Foundation / Using the wrong foundation
Foundation is supposed to even out your skin tone, not mask it completely. If you wear too much foundation, it can look cakey and unnatural. Choose a foundation that matches your skin tone and use it sparingly.
Choosing the wrong foundation shade can also make you look ashy or orange. Make sure to test the foundation on your jawline and blend it down to your neck to ensure a seamless transition.
4. Applying too much powder
Loose Powder can set your makeup and control oil, but applying too much can make your face look cakey. Use a light hand and focus on the areas that tend to get oily.
Moisturizer is essential to keep your skin hydrated and prevent dryness. Make sure to apply it before makeup.
6. Sleeping with makeup on
Sleeping in your makeup can clog your pores, leading to breakouts and dull-looking skin. Always take the time to remove your makeup before bed.
Exfoliation is necessary to get rid of dead skin cells and reveal brighter, smoother skin. However, don't overdo it, as it can damage your skin.
Using heat tools like straighteners and curling irons too frequently can damage your hair. Use them sparingly and always use a heat protectant.
9. Not Cleaning Your Makeup Brushes
Dirty makeup brushes can harbour bacteria, leading to breakouts and other skin problems. Clean your brushes regularly to keep them free of bacteria.
10. Using the Wrong Shade of Lipstick
The wrong shade of lipstick can make you look washed out or clash with your skin tone. Choose a color that complements your skin tone and matches your outfit.
Your lips need care too! Use a lip balm to keep them hydrated and apply lipstick or gloss to complete your look.
12. Applying mascara on lower lashes only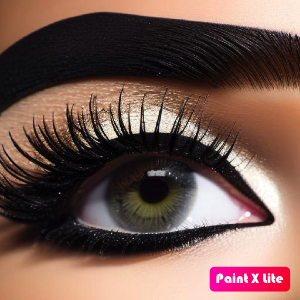 Applying mascara only on your lower lashes can make your eyes look droopy. Apply it on both upper and lower lashes for a more balanced look.
13.Overusing facial wipes
Facial wipes can be convenient, but overusing them can strip your skin of its natural oils. Use them sparingly and always follow up with a cleanser.
14. Neglecting your hands
Your hands are one of the first places to show signs of aging. Moisturize them regularly and protect them from the sun to keep them looking youthful
Using a primer can create a smooth base for your makeup, helping it last longer and look more flawless. Don't skip this important step!
16. Overloading on Highlighter
Highlighter is supposed to enhance your features, not make you look like a disco ball. Use it sparingly and blend well for a subtle glow.
17. Overdoing Your Eyeliner
Eyeliner can enhance your eyes, but too much can make them look smaller and overly dramatic. Use a light hand and blend well for a subtle effect..
What are some of the beauty mistakes you made?Comment below.